Municipal511
Easy-to-learn, easy-to-use road information management service. An intuitive dashboard and map view, communicating closures and distributing data that is faster and easier than sending emails.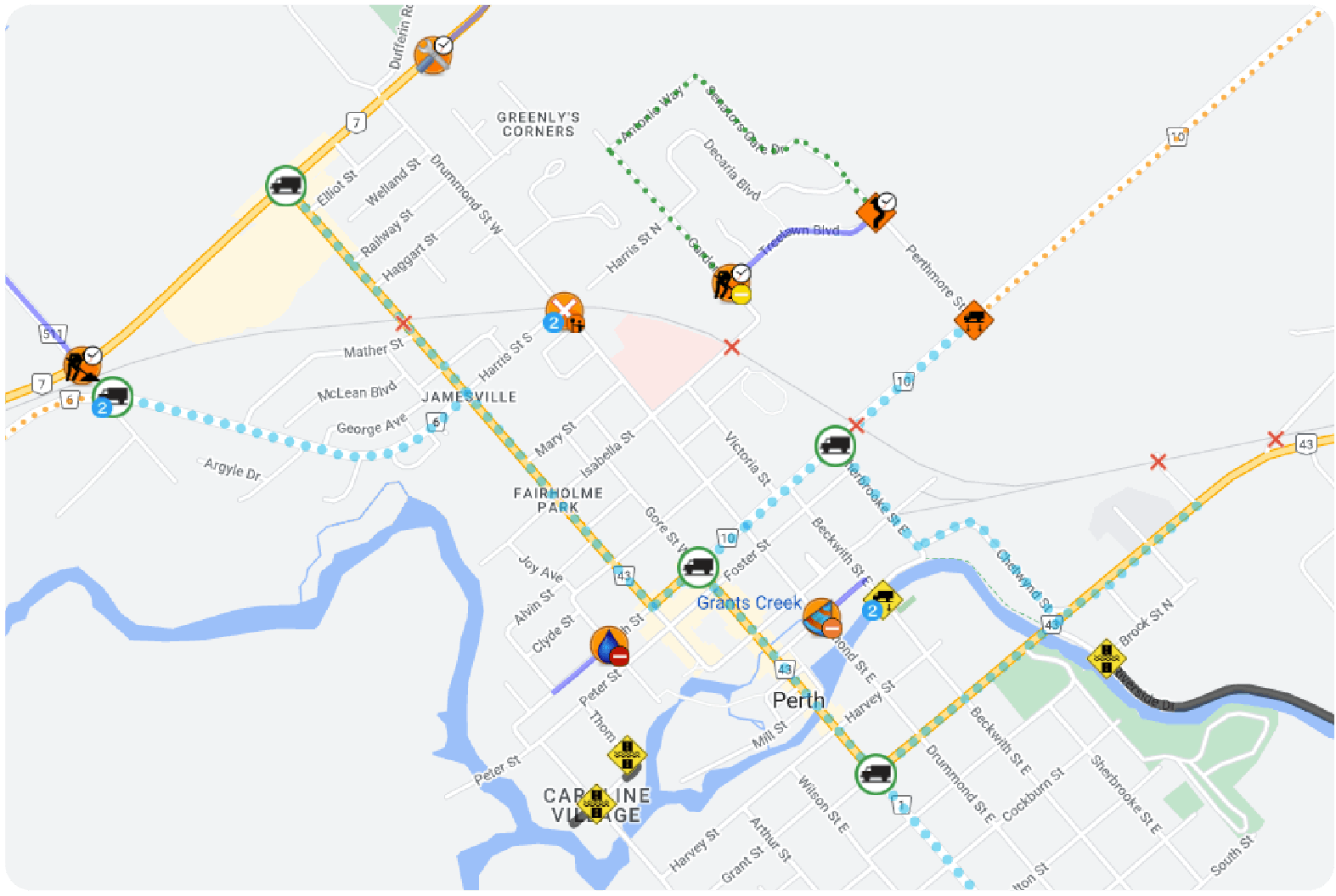 Effective and efficient communication of geospatial information
One Unified Map – presents all road information for your region, including local, regional, and provincial roads. The Municipal511.ca public map can be found embedded in numerous municipal and regional government websites.
Connections & Integrations – Municipal511 connects seamlessly to a wide range of third-party apps, including Waze, Here, Emergency Responder Systems, and your GIS.
Mapped Data Layers – In addition to the publicly-accessible mapped content, Municipal511 supports private (non-public) data mapping, management, and communications.
Key Outcomes:

Time saved aggregating and mapping road information

Improved situational awareness

Faster emergency response time


Reduced road work and event conflicts

Reduced infrastructure damages